Who Is The DCSA?
March 6, 2023
Counterintelligence security is essential to the US government's efforts to protect its citizens and national interests. The Defense Counterintelligence and Security Agency (DCSA) is one of the primary agencies responsible for this mission, playing a vital role in protecting our country from insider threats and maintaining the trustworthiness of the US workforce. This article will provide an overview of the DCSA and its important contributions to national security.
Overview Of The DCSA
The DCSA, currently led by Director William K. Lietzau, was formed in 2019 to help protect the U.S. and its allies from various threats. The DCSA was originally established in 1972 as the Defense Investigative Service (DIS), and by 1999 the agency transformed into the Defense Security Service (DSS) to take over the Defense Investigative Service. Another reorganization in 2019 brought the DCSA to fruition, merging DSS and the National Background Investigations Bureau (NBIB).
The DCSA is a security agency part of the federal government tasked with overseeing the security of the country's cleared population and workspaces. This includes the vetting and background checks of civilian, military, and contractor personnel that handle classified information. The DCSA's vetting process also includes adjudications that aim to protect the integrity and uphold the trustworthiness of the federal workforce.
The DCSA also conducts counterintelligence investigations, insider threat programs, and industry engagement activities to help ensure a secure workforce environment. Leveraging critical technology protection tools. The DCSA oversights up to 10,000 companies under the National Industrial Security Program (NISP), ensuring that companies maintain optimal security of their personnel and infrastructure to protect them from internal and external vulnerabilities.
The DCSA is also responsible for enlightening U.S. government leaders on foreign and domestic threats of theft of sensitive national security information to ensure the most secure environment for our national security. They provide industry partners with education and training on the importance of safeguarding classified information, which is critical to protecting our nation'snation's secrets. In addition, the DCSA fosters an agile work culture, enabling quick and creative problem-solving and response to unanticipated challenges.
The agency works closely with other agencies, including the FBI, the Department of Homeland Security, and other federal law enforcement entities. In addition to its counterintelligence efforts, the DCSA provides investigative services related to personnel security clearance determinations, background investigations for federal employment, and technical assistance in developing secure communication systems.
Why Is The DCSA Important?
The DCSA is an essential part of the US government's security infrastructure. It plays a vital role in securing sensitive information from adversaries, particularly those working for foreign governments.
The DCSA is responsible for a variety of counterintelligence and security-related tasks. Its primary duties include:
Conducting background investigations and vetting personnel to identify potential threats;
Developing secure systems for protecting critical technology from exploitation;
Detecting, deterring, and mitigating threats posed by foreign and domestic intelligence services;
Providing investigative support for personnel security clearance determinations, background investigations, fraud investigations, and technical assistance;
Advising government agencies and stakeholders on counterintelligence activities; and
Fostering collaboration between federal agencies to ensure the effectiveness of counterintelligence operations.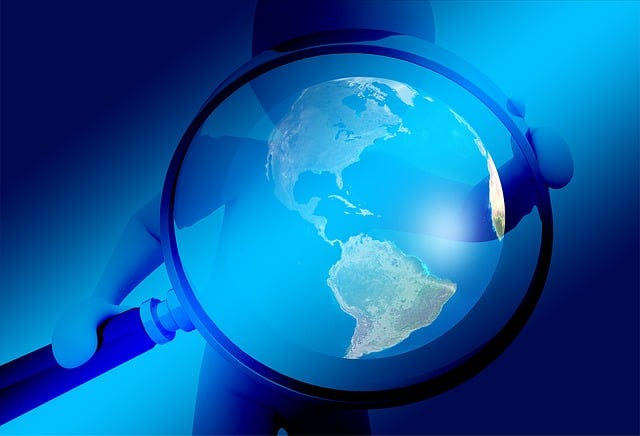 The Vision And Mission Of The DCSA
The DCSA's vision is to optimize its performance as the preeminent security organization to protect the US critical assets through enterprise risk management, continuous innovation, and excellence in mission performance and customer service.
In line with this vision, the agency's mission is to secure the trustworthiness of the US workforce, the integrity of the cleared contractor support, and the uncompromised nature of its technologies, services, and supply chains through vetting, industry engagement, education counterintelligence support, and insider threat support.
So far, the DCSA has shown commitment to its mission and will continue to strive for excellence to ensure that our nation's security remains uncompromised.
The DCSA's Structure
The DCSA is a multi-faceted organization with numerous components and responsibilities. The Director of the DCSA serves as the head of the agency and is supported by a Deputy Director and the chief of staff, who is responsible for managing the day-to-day operations. The agency comprises several other senior leaders with different roles to ensure the organization's mission is achieved.
Challenges Facing The Agency Today And How It Can Improve In Future Years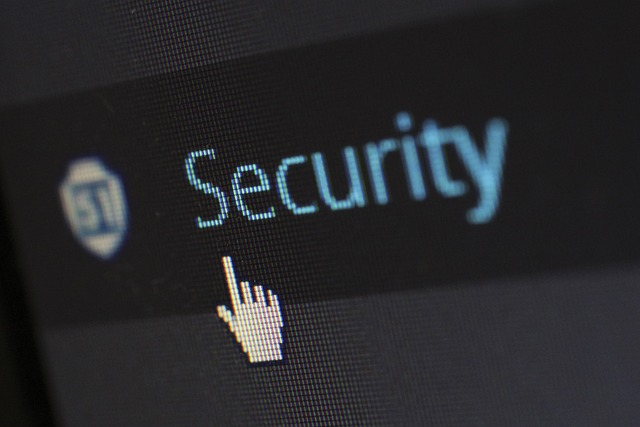 The DCSA is facing several challenges in achieving its mission that must be addressed to remain effective. These include the increasing and ever-evolving threat posed by malicious actors, the lack of better technology and tools to combat espionage activities, the need for improved training and skills development for service members, and the need for improved oversight and accountability measures.
One of the biggest threats against US defense and intelligence information stems from malicious actors attempting to gain access through cyber warfare tactics. To combat this threat, the DCSA must invest in more robust technologies to detect, deter, and mitigate these threats.
This requires investing in advanced technologies such as artificial intelligence (AI), machine learning algorithms, data mining techniques, malware detection systems, advanced encryption protocols (AEPs), and other security measures such as two-factor authentication to prevent unauthorized access. Additionally, having a comprehensive understanding of current cyber threats will enable the agency to develop effective countermeasures and strategies before any attack occurs.
Furthermore, service members within the DCSA must receive appropriate training on identifying potential espionage activities and handling sensitive information with proper discretion. Proper training will help them understand the technical aspects of protecting against cyber attacks and implement correct procedures when handling sensitive information. This is especially important given recent breaches where classified material was inappropriately shared or leaked due to a lack of knowledge or carelessness among personnel who had access.
Finally, improved oversight measures are needed within the DCSA to ensure that national secrets are not compromised or mishandled by its personnel or those working with it on various investigations or technical assistance projects.
The agency should also consider increasing transparency by making certain reports public, allowing outside entities or experts to review their work and suggest improvement if needed. Improved oversight also entails regularly auditing personnel who have access to sensitive clearance information and ensuring that protocols are followed correctly when dealing with confidential material.
The DCSA's mission is essential for maintaining US national security interests. Still, it can only succeed by addressing these challenges head-on through investment in technology resources and personnel training while improving its oversight measures.
With these improvements in place, it can continue providing extensive support for service members investigating fraud cases, conducting background checks on applicants seeking federal employment positions, ascertaining security clearance to deter fraud, and conducting counterintelligence operations.
Programs, Services, And Initiatives Offered By The DCSA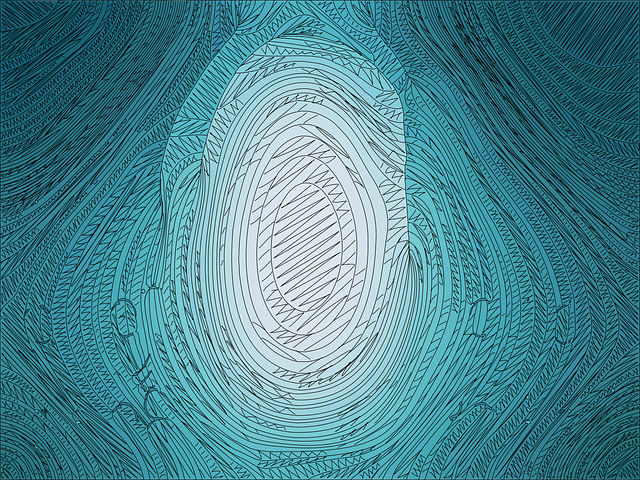 The Defense Counterintelligence and Security Agency (DCSA) is dedicated to protecting national security interests through various programs, services, and initiatives. These offerings ensure military readiness, protect classified information, and facilitate foreign travel for personnel assigned abroad.
The DCSA provides counterintelligence and counterterrorism operations, national security investigations to detect threats, foreign travel processing and clearance, and information assurance programs to protect sensitive government information. The agency also offers training courses on security management, fraud prevention, cyber security, and counterintelligence operations to keep personnel up-to-date. Additionally, educational programs are provided to inform service members about emerging cybersecurity threats and best practices for safeguarding confidential material.
The main program of the DCSA is the National Industrial Security Program (NISP), which manages private industry access to classified information. The DCSA administers NISP on behalf of the Department of Defense and other government agencies to ensure that only authorized personnel can access sensitive material.
How To Get Involved With The DCSA
The DCSA offers many ways for military personnel, government authorities, and private citizens to get involved with its programs, services, and initiatives. One of the key ways that individuals can engage with the agency is through military service memberships or being contract investigators.
Military service members play a critical role in defending the nation from espionage activities by providing intelligence analysis and delivering military operations domestically and abroad. Additionally, military personnel can help protect national security interests through investigations by detecting fraud and countering espionage operations.
Contract investigators can also serve as background investigators for military personnel seeking security clearance and contract investigators for investigating fraud cases.
In addition to military services and contract investigations, the agency also provides training opportunities for interested parties. It offers educational courses such as Central Verification System Novice Training (CVS) to individuals who are relatively new to central verification systems.
The CVS training provides individuals with in-depth knowledge of CVS and how the system works. Other courses that the DCSA provides include the Positioning Designation Tool course for individuals who assess the risk and sensitivity of investigations and the E-QIP Train-the-Trainer (EQTTT) course designed to help agencies who use E-QIP, an electronic questionnaire for investigations reporting to navigate through successfully.
Furthermore, DCSA also provides specialized training to military intelligence professionals on recognizing signs of espionage activity when conducting investigations or analyzing classified material.
Finally, individuals unable to commit their time but still want to help out can donate directly to the DCSA or any of its associated charities that support veterans' programs or provide resources for military families in need of assistance. Such donations will go towards helping those who have served their country honorably and protecting America's national security interests from malicious actors both domestically and worldwide.
Conclusion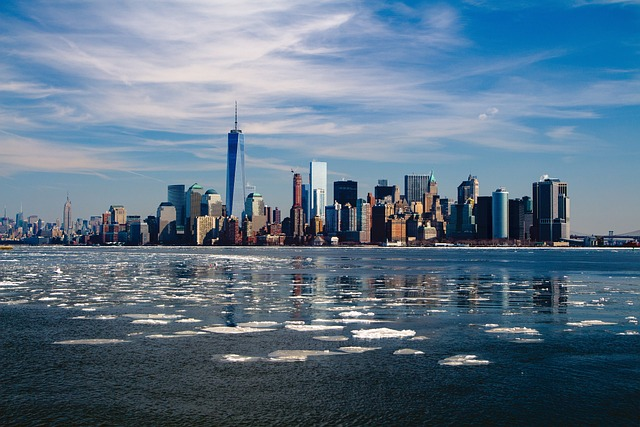 The Defense Counterintelligence and Security Agency (DCSA) is a critical component of national security, responsible for safeguarding our country's classified information and personnel.
Understanding who they are and what they do is important for companies that work in security and HR management. By staying informed, these companies can better support the DCSA's mission and ensure the safety and security of our nation's assets.
At Global Solutions, we specialize in helping companies and businesses meet the complex challenges of security and HR management. Contact us today to learn more about our services and how we can support your organization's mission.
Related Articles